Festool Plunge Saw System components.
Festool offers a complete system approach to power tool design and offers a complete assortment of accessories. Having invented the first rail guided saw over 50 years ago, we have had many years to refine our products and offer the best solutions to help you work better.
In addition to the accessories listed below, there are many more accessories made to complement the Festool TS plunge saw and guide rail system. For more information on these and other accessories, visit Festool Autralia website.
MFT/3 Multifunction Table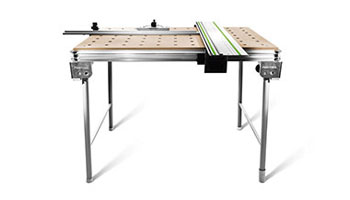 The MFT/3 multifunction table system is the most versatile, flexible, and economical solution and offers the ability to easily be carried to a jobsite or kept in a workshop.
The MFT/3 can be used with guide rails, fences and miter gauges. It is the perfect table to use for cutting, routing, sanding, and assembly work.
Watch a video of the MFT/3.
HEPA Dust Extractors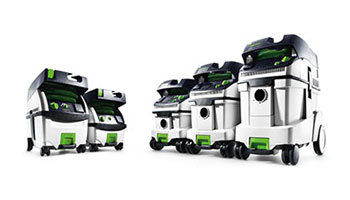 Festool dust extractors are available in five sizes. The CT Midi and Mini are practical and lightweight, with an integrated hose garage. The CT 26 and CT 36 are more suited for all-around performance in the shop or construction site.
All of our HEPA dust extractors feature power tool-triggered activation. Festool's innovative tool storage system, Systainers, can be stacked on top of the dust extractors for transportation.
Guide Rails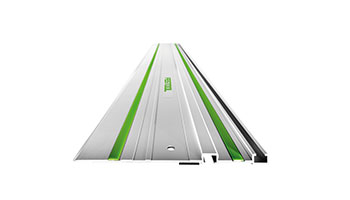 Having invented the first rail guided saw over 50 years ago, Festool applies a wealth of experience in producing guide systems and accessories for the most demanding applications, continuously striving to achieve perfect working results more quickly, easily, and efficiently.
Festool guide rails are available in seven lengths from 800 mm to 5000 mm and have a wide range of accessories to add to their inherent functionality.
Parallel Guides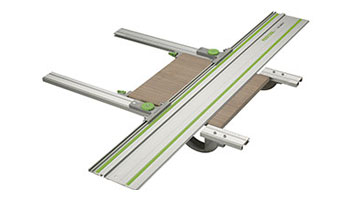 This accessory offers greater capability to the guide rail system by providing a faster, easier, better way to create consistent rip cuts.
The Parallel Guides can be used with any length Festool FS/2 guide rail. Please note that the Parallel Guide components do not include a guide rail.
Watch a video of the parallel guides.
Guide Rail Accessory Kit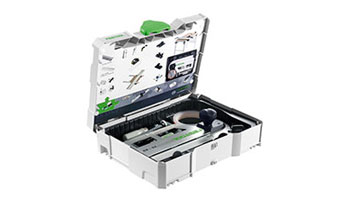 The most complete kit to complement your saw and guide rail system. This kit provides all you need to clamp and join rails, plus set angles with the large protractor. Also included is a limit stop for setting start and stop points, plus a hose deflector and replacement splinterguard.
Watch a video of the accessory kit.
Plunge Saw Blades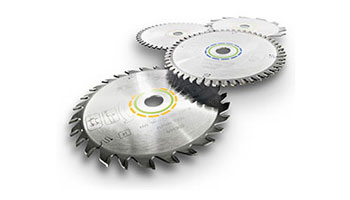 Engineered for cutting efficiency, long-life, and superior cutting results, Festool offers a wide range of blades for most any application. From cutting wood, plastics, non-ferrous metals to steel and even special materials like solid surface, acrylics, and laminates.